Even before we moved into our RV to start traveling full-time we loved to get out to explore the world around us. Our last stationary home was in Atlanta and there is so much to do and see in that great city. Yet, over the course of three years there, we never got around to doing many of the things on our bucket list. During the work week, and even some weekends, we couldn't always muster the energy to get out and conquer new things or create adventure. Sure, we we're plenty social and had our share of fun, but we also had our share of listless days.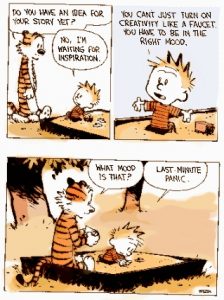 Now that we're living in an RV and perpetually traveling to new places, we've never had a lazy weekend. We make the most out of every destination by getting out and seeing what is around us.
Living and traveling in an RV has given us one thing we never had when living stationary — the gift of urgency. When we reach a new place we know we have at most a month to do everything we want to do. We never want to leave for our next stop feeling like we missed out on something.
Since we work full-time during somewhat normal business hours, weekends are big for us. If we notice the weather looks nasty over the weekend or we otherwise can't get out, we do as much as possible during the week.
The contrast between our former lifestyle and our current, mobile lifestyle is sharp. If only I could create this same sense of urgency elsewhere in my life. Even now, I'm writing this rather than working on a report for my 9 to 5.
Travel may be the needed reset button for your life. Create a sense of urgency for yourself by hitting the road, taking to the air, or riding the rails.
Travel is now more accessible than ever. Find inspiration and practical tips for making travel a priority through our podcast. Subscribe below for weekly episodes featuring bold people overcoming obstacles to live travel orientated lifestyles.