Podcast: Play in new window | Download | Embed
Subscribe: Android | Email | Google Podcasts | Stitcher | TuneIn | Spotify | RSS | More
Zach and Sarah are still exploring Chattanooga, TN and catching up with family and friends. They share a quick update on what they have been up to, with the promise of more favorite Chattanooga spots to come.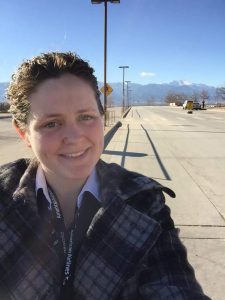 Hannah Beaujean joins the show to share her experiences as a flight attendant and provide tips and suggestions for others who may be interested in a career in the skies.
About the Guest
Hannah Beaujean is a flight attendant based out of Washington D.C., and currently lives in Ephrata, PA. She enjoys spending time with family, her dog, and jewelry hunting. With a background as a gemologist and now traveling the skies, Hannah is an adventuring soul (whether she admits it or not) and shares her experience and tips with anyone who asks.
Resources Mentioned
Business Insider's article on becoming a flight attendant: www.businessinsider.com/flight-attendant-hiring-tips-2016-5/
Apply to be a flight attendant (As Hannah mentioned, apply everywhere, even the small airlines can be door openers):
http://www.deltajobs.net/flight_attendants.htm
https://www.southwest.com/html/about-southwest/careers/positions.html
https://www.united.com/web/en-US/content/company/career/default.aspx
http://www.skywest.com/skywest-airline-jobs/career-guides/flight-attendant-jobs/